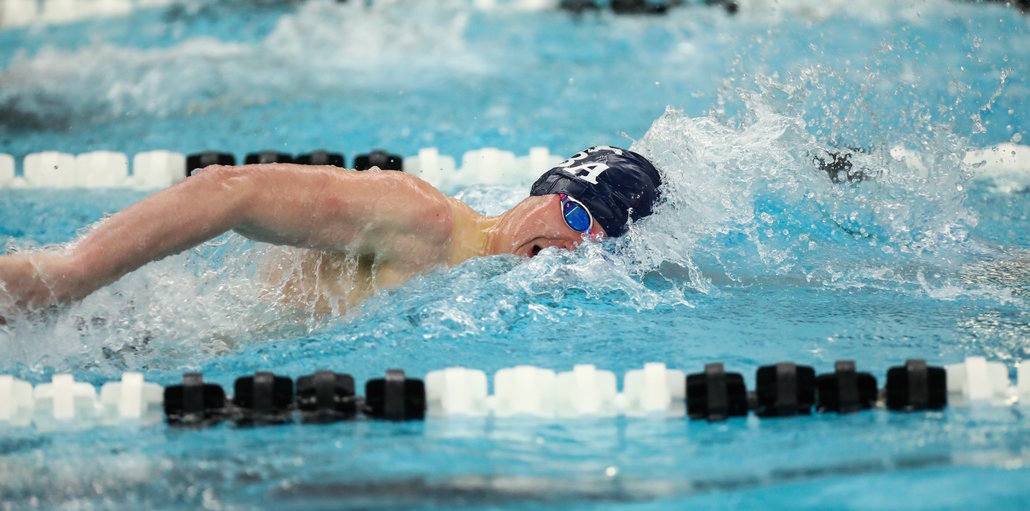 CBA Swimming Athlete Spotlight: Liam Morris '20
There's nothing like postseason sports.  At this point in the CBA calendar, many winter sports are winding down and entering the most important parts of their difficult seasons.  This Sunday, the swim team has their biggest meet of the year at TCNJ – the coveted state championship.
For the past 10 years, the team has been one of the most dominant forces in all of New Jersey high school sports, winning nine state titles.  The Colts will be looking for their third straight championship and 11th overall.  
A team of this caliber is not built overnight. CBA has many stellar seniors who have positioned the Colts for a chance at another state title, including senior standout Liam Morris.
Since he was eight years old, Morris has had a memorable swimming career.  Outside of CBA, he also swims for Central Jersey Aquatic Club.
Throughout his career, Morris has swam the 200 Individual Medley (IM), 100 meter breaststroke and the 200 meter freestyle. 
"Breaststroke is my favorite stroke," Morris said.  "Over the years, fellow senior Ben Dupree and I have been able to get a lot of first and second place finishes in high intensity meets and some have even been solidifying moments in these meets."
Because he has been a part of the program for four successful years, Morris believes one of the best parts of swimming is the bonds he has developed with his teammates.  On the athletic side, the feeling he gets through intense training and competition is unmatched.
Through all of this hard work, his favorite moment thus far has been winning a state title during his sophomore year.
"Freshman year we were on a streak of seven straight championships and lost in the final meet," Morris said.  "Being able to restart a new streak was something really special and being a part of this team under such great captains was an amazing experience." 
With a matchup against St. Augustine to cap off the season on Sunday, Morris is feeling mixed emotions about the final meet of his high school career.
"It is definitely bittersweet because it is my last high school meet and will definitely miss them going forward," Morris said. "At the same time, I'm also very excited for this meet because I am confident in the team and it will be an overall good meet."
After graduating CBA in May, Morris will swim at Division I's Loyola University Maryland.
However, his current focus is on the task at hand: bringing home another state title for CBA.