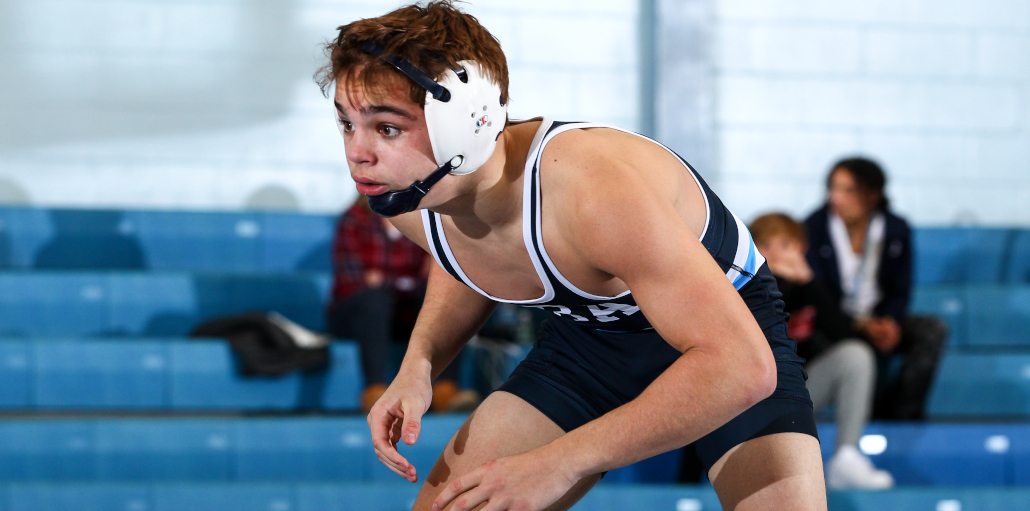 CBA Wrestling Athlete Spotlight: Zander Silva '23
One of CBA's oldest sports is enjoying a bounce back season in 2019-2020.
This year, Christian Brothers Academy Wrestling was fortunate to be able to see a handful of exceptional freshmen join their ranks. Among these new additions is 132-pound Zander Silva, who has made quite an entrance in the Shore Conference. 
Silva started off the year on a strong note when he was able to take third place at CBA's own annual tournament, the Colt Classic, in December. He came into the tournament ranked as the 11th seed and went on to get impressive wins over both the 3rd and 4th seeds. Less than a week later, Silva traveled to Collingswood to be crowned champion of their Christmas Tournament. 
One of Silva's biggest moments of his season, however, came in January when he sealed an important win for CBA. In a match against a top-10 ranked Manalapan team, the Colts were down by one point going into the final bout of the night. However, Silva turned the tide with a 10 – 3 decision victory to clinch a win for his team.
"My heart was racing, you always have that nervous energy before a match and I used it," Silva said. "I felt good knowing that I prepared well for these moments. I continue to train hard and keep that same mindset."
Silva himself feels that the success he has experienced during his freshman year is thanks to the hard work that he puts in day after day in the wrestling room. He likes to say that a key to success is to "believe in your preparation."
Now, he is looking to make a statement in the upcoming postseason opportunities presented to him. The Colts face No. 1 seed St. Augustine in the state sectional finals on Friday night, in which Silva will be a main part of. After that, he is looking forward to his first experience in the state individual tournament.
Perhaps the most impressive part about Silva, however, is that he is gaining all these valuable experiences in his freshman year, something only talented wrestlers are able to do. That's good news for CBA Wrestling, since he is the type of athlete who will be able to perform at the highest of levels for years to come.