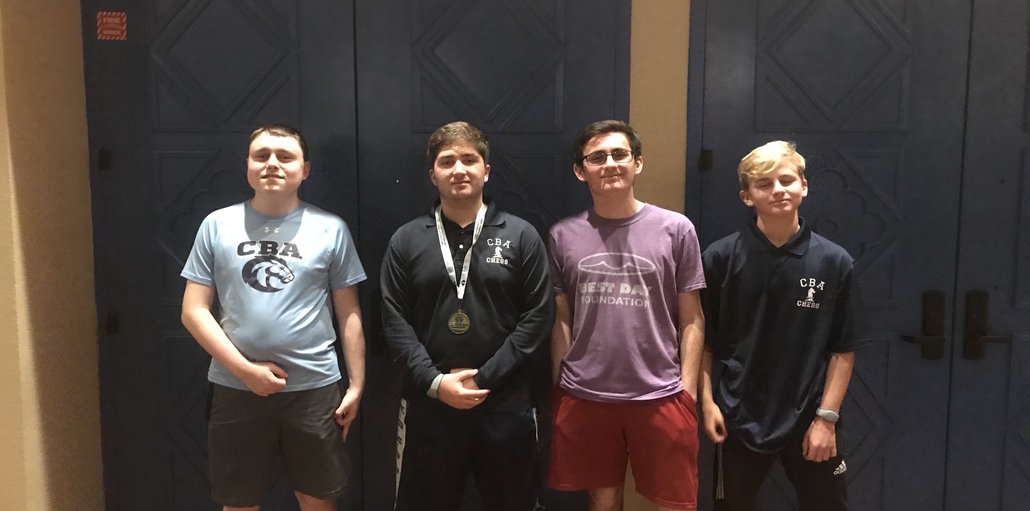 Chess team excels at national level
Last week, the 12 members of the CBA chess team competed in a national tournament in Orlando, Florida. Going up against teams from across the nation, the chess team was up for the challenge in Florida.
Seniors Andy Manatos and John Incantalupo each won their sections, while junior Alec Almeida came in third in his section. The biggest surprise was freshman Andrew Chiles, who cruised his way to the top his section. Chiles won three of his games, including a huge upset over a 1500 rated opponent.
Finally, the team of seniors finished in sixth in the entire country, making it back to back years that they have placed, after they came in fourth place last year. CBA does consistently well at the national level, and every year they seem to do better with both returning upperclassmen maintaining their spot, and incoming freshman looking to make a name for themselves.
This is just one of the national tournaments that CBA will go to this year. In April, they will travel to Ohio to another national championship, with the only different being that it will be based on rating as opposed to grade level.
CBA kept their momentum on Tuesday, the varsity team tied HighTech, last year's state champions, with two and a half points each. Senior Stephen Keyes and junior John Gray each won their matches, and Alec Almeida's draw sealed the tie with the defending state champions. CBA will look to upset HighTech when they come to CBA in a few weeks.
HighTech had beat CBA in all of their past four meetings, twice in the regular season, in the Shore Conference semifinals, and in the state semifinals.
The Florida trip is a great way for the members of the chess team to see how they would compete at a national level while gaining more experience which will be useful for them in the rest of the Shore Conference regular season and finals, and the State championships in the spring.