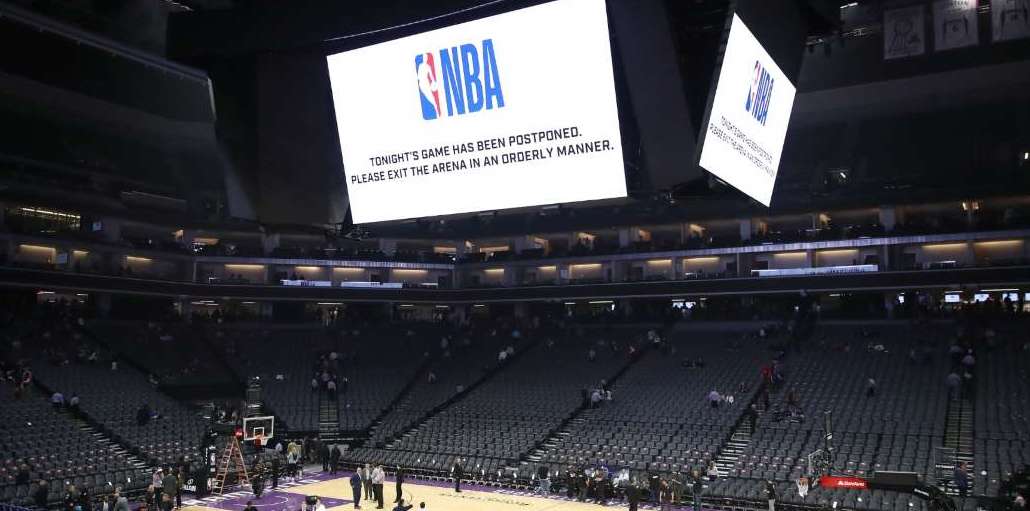 Coping mechanisms for sports lovers during the coronavirus outbreak
The new coronavirus (COVID-19) is taking the United States by storm and, while ultimately not the most critical, the virus is making headlines in the sports world.
Over the past week, the sports world slowly began to shut down. It began with the NBA when the Utah Jazz's Rudy Gobert tested positive right before his team was supposed to play the Oklahoma City Thunder on Wednesday, March 11th.
Some may believe that Gobert seemed to have got what was coming to him, since he made a joke out of all the hysteria and went out of his way to touch the interview equipment just one day before. Gobert's "Superman" attitude did not sit well with fans and the media, as he made it clear that he did not believe the craziness of COVID-19. The NBA immediately suspended its season following the Gobert incident and teammate Donovan Mitchell tested positive a day later.
The NBA's decision sparked a hiatus in the entire sports world. The NHL, MLS and XFL suspended their seasons hours later, with the MLB canceling spring training and delayed Opening Day.
Later, the NCAA men's and women's basketball tournaments were canceled after being one of the last remaining hopes for the sports world. Golf took a hit the following day, as the Masters was postponed and the PGA Tour was canceled.
All these cancellations beg the question: What should sports fanatics do now?
Life is different for sports lovers here in America. Sports provide a majority of Americans with something to look forward to or a reason to have a party, especially during March Madness season. For some, sports even acts as a safety cushion if a conversation turns awkward.
Most importantly, family and friends bond over watching their favorite teams or actively rooting against other teams.
Since ESPN does not have much to talk about at this time, I have provided some alternative options for sports lovers who are currently running low on their favorite source of entertainment.
For video game lovers, I recommend stocking up on all the old and new sports video games you can get your hands on. You could buy the new editions of Madden NFL or NBA2k games, or go back in time with NCAA College Football 2013. Check out GameStop online or Amazon to see all the old games available to play, since there are a bunch of refurbished options. I recommend trying all different kinds of sports games to expand your knowledge and experience of sports. For example, because the NBA and NFL dominate the sports gaming world, try a different sport for a change like NHL or FIFA. Trying new games may broaden the horizon for sports fans and could lead to a new favorite sport.
For those who do not have a gaming console, another way I have coped over the past few days was by finding DVDs of the 2007 and 2011 Giants' Super Bowl victories over the Patriots. I dusted off some old VHS of old Rangers and Yankees winning seasons and connected with the roots of my favorite teams. For those who don't have old DVDs of winning seasons to reminisce at home with, Amazon has a wide selection of winning seasons and championship runs over the past couple of decades.
Even for those who do not want to spend money or play video games, I have a solution for you too. ESPN runs a series called 30 For 30 on-air at least once or twice a day. Each documentary explores an unknown sports story, the impact sports have on unknown and hard-working athletes, or provides deeper background on the most famous athletes. These stories undercover sports knowledge and news that daily social media does not always cover. NFL Network runs a similar series called A Football Life, which explores famous football players' careers and their impact on the game.
Even though sports are on a temporary hiatus, life without our favorite teams and leagues will return. In the meantime, I suggest staying healthy, sleeping in and enjoying family time, with some sports entertainment weaved in to get your fix.
Photo courtesy of MSN.com.