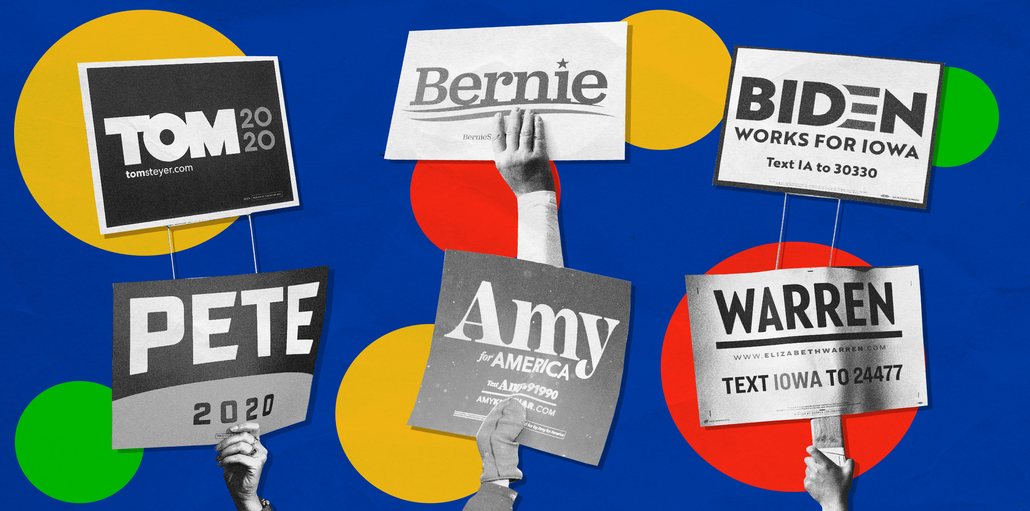 Democratic Primaries: Iowa and New Hampshire
With the first two caucuses out of the way, it is important to look back and see what they really mean. 
The Iowa Caucus was held on February 3rd, and this proved to be an absolute trainwreck. Between failing polling and candidates announcing victory before the results had begun to even come in, this was bad.
With this mess, came massive amounts of scrutiny, disappointment and a new scandal. With the failure to publish any results within the first 24 hours due to the app failing, this was seen as a massive flop on the part of the Democratic Party.
Even though no results were posted, Pete Buttigieg, Mayor of South Bend, Indiana, declared victory. Buttigieg's campaign donated $21,250 to a company called "Shadow" in July 2019. "Shadow" also turns out to be the company involved with the creation of this app that was used to vote. All indications at the time had Bernie Sanders winning the race.
Surprisingly enough, Mayor Pete did win the Iowa Caucus, walking away with 14 delegates, followed by Senator Sanders' 12, Senator Elizabeth Warren's eight, Former Vice President Joe Biden's six, and Senior Amy Klobachuar's one. The outcome of this caucus was more than surprising, it was stifling. If it looked bad for Biden now, it looked worse after New Hampshire.
In New Hampshire, Sanders came out on top winning with 76,286 votes. He defeated second-place Buttigieg, despite them both getting the same amount of delegates (9).
The most important story in this primary came from the disappointing performance by Senator Warren. Warren fell apart in New Hampshire, a state she was polling well in. Instead, Klobuchar blew her out of the water with 58,818 votes to Warren's 27,379.
Even worse than Warren is Biden. Though he was never predicted to win this state, he well underperformed with only 24,915 votes.
The current delegate standings have Buttigieg in first with 23 delegates, tightly followed by Sanders with 21. Warren is a distant third with eight, while Klobuchar holds seven and Biden has five. It is a surprisingly poor start for Biden and Warren, both of whom will need big days in South Carolina to recapture the momentum that they so desperately need to stay in this election.
After the results were posted, entrepreneur Andrew Yang dropped out of the election. His campaign was a long shot, but a well run and tightly kept campaign nonetheless.
"I'm really proud of the fact that I've activated and energized many people that are new to politics," Yang told reporters this week. "I don't think they're going anywhere. I think that we can be this movement that keeps on pushing until we actually get some of these solutions across the finish line."
Also, moderate candidate Michael Bennet declared his campaign is over. Finally, Deval Patrick also has dropped out of the race. With these candidates dropping out, there are now eight candidates remaining in the race.
It'll be interesting to see what transpires in the future, the race is anyone's to claim.
https://www.cnn.com/election/2020/state/new-hampshire
https://www.270towin.com/2020-democratic-nomination/
https://www.nytimes.com/interactive/2020/us/elections/democratic-polls.html
https://www.nbcnews.com/politics/2020-election/andrew-yang-drops-out-presidential-race-n1134161