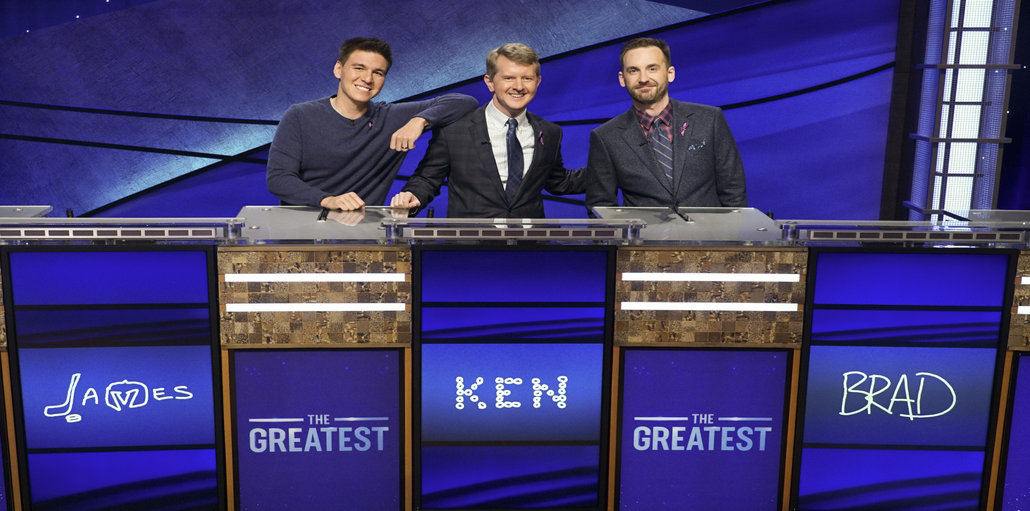 James Holzhauer is the greatest Jeopardy! contestant ever
Jeopardy! is a staple in American television viewing for families of all ages and sizes. People around the country love screaming answers, right or wrong, at the TV to see if you are smarter than the contestant on screen. 
In a TV ratings boom, Jeopardy! held the Greatest of All-Time Tournament over the past two weeks. Yes, Ken Jennings won the tournament on Tuesday night, but I don't care. No one, at home or in the show, can (or should) beat James Holzhauer.
James Holzhauer is the greatest Jeopardy! contestant of all time. This has already been proved. I don't care about the G.O.A.T Tournament. Sure, Ken Jennings is a legend in the field of trivia. He would beat anyone at a game of Trivial Pursuit. Brad Rutter was also there. But, James Holzhauer is the greatest Jeopardy! player of all time.
During James' magical run of 32 games, he relied on his risk-taking and Daily Double hunting. The professional sports bettor from fabulous Las Vegas, Nevada used the Daily Doubles and bet huge on them. This led to James racking up an average of a breathtaking $76,944(!) a game, which doubles Ken Jennings' $34,063 average over his record 74-game streak. 
James also holds the record for highest single-game total ever at $131,127. In his regular game run, James was also quicker to that buzzer than anyone else. He would bet BIG on Final Jeopardy. This was buoyed by the fact that he was almost always right. All of this adds up to what was the greatest run in Jeopardy's history. So, what makes him better than Ken Jennings in my opinion?
Ken is a legend, no doubt. Ken's 74-game win streak is one of those records that seems like it will never be beat, like Ted Williams' hit streak or Wilt Chamberlain's 100-point game.
However, in the G.O.A.T tournament, we saw Ken adjust his style to James' game plan to be able to keep up and ultimately win. Ken beat James at his own game, mostly due to the fact he found the Daily Doubles (or Brad did) before James could. 
James has changed the way people play Jeopardy! forever. Ken Jennings is one of the best trivia players ever and now technically holds the G.O.A.T title. But, James capitalized on his high risk, high reward style to become the greatest and most talented Jeopardy! player to ever stand behind the podium.