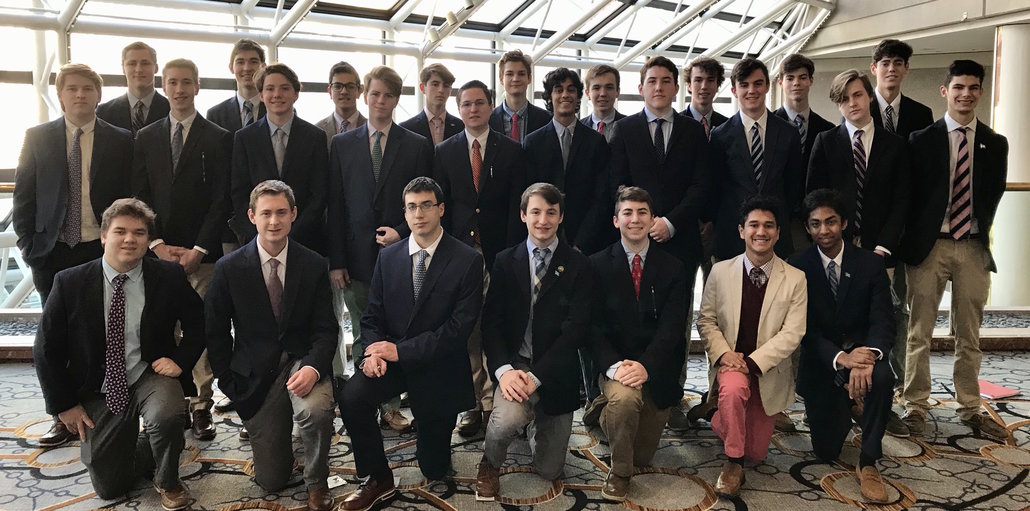 Model UN has outstanding weekend at Boston conference
The CBA Model UN team returned from Boston on Sunday night after a weekend full of debate, diplomacy, intrigue and, most importantly, fun.
Thirty-nine students from all grade levels traveled to Boston on Wednesday and kicked-off the trip with some entertainment.
Students split into two groups: one went to watch the Boston Celtics defeat the Orlando Magic, while the other visited a local restaurant, a dinner that is a yearly tradition for the CBA delegation.
Committee work began on Friday and the CBA delegation was more than eager for their hard work and preparation to finally pay off.
The committee itself, Boston Invitational Model United Nations Conference or BosMUN, is a three-day simulation of the United Nations hosted by Boston University for high school students. 
Around 1,500 high school students in total attended the conference from across the world, from as close as the city of Boston itself to as far as Mexico City, Mexico.
CBA students participated in many different conferences with varying topics, from facing the challenge of global warming in a General Assembly Committee of over 100 delegates to deciding the fate of Renaissance England in a "Richard III" Crisis Committee of 24 delegates.
After three days of rigorous debate, the committee concluded on Sunday, followed by an awards ceremony to recognize the best and most competent delegates from each individual committee.
The CBA delegation returned with awards for their conduct and actions during their respective committees. Seniors Drew Valsamedis and Cameron Acken were both recognized by the staff of BosMUN at the awards ceremony.
"Bringing home an award from BosMUN is incredibly rewarding because it was the realization of hours of preparation" said Outstanding Delegate Drew Valsamedis when asked about his success.
These awards are historic for the CBA Model UN team, as it was the first time CBA has brought back awards in delegation from this conference.
Overall, the Model UN team's annual trip to the Boston Invitational Model United Nations Conference was a resounding success, and the delegates certainly look forward to returning next year.