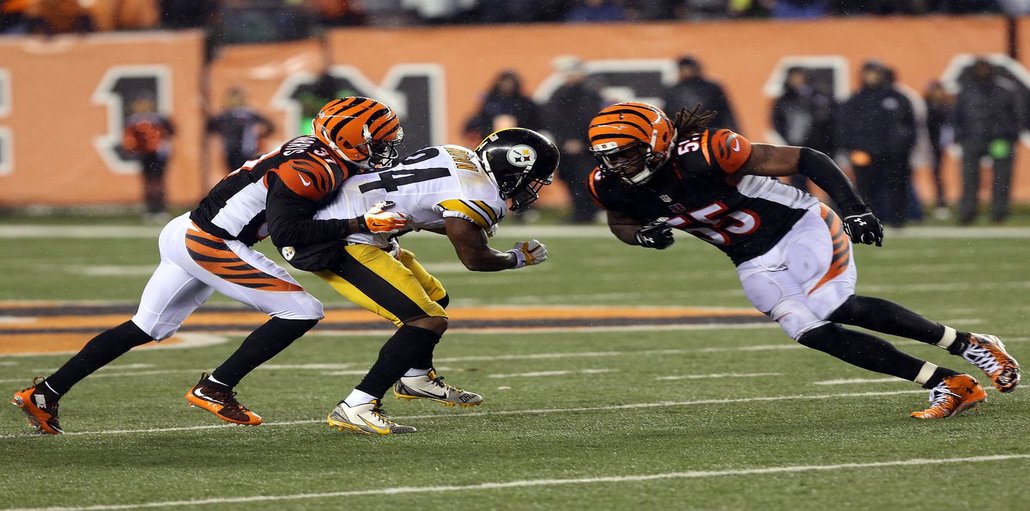 The mind behind the clown: What is Antonio Brown doing??
Let's just say this year hasn't been the best for star wide receiver Antonio Brown. One may call it the ultimate Madden curse, others will call him idiotic, but one thing is for sure, there is something wrong.  You all know what happened this year in his brief time with the New England Patriots and Oakland Raiders, but Antonio Brown continues to make noise outside of football.
Brown has been extremely busy on Instagram with his time away from football as he habitually bashes the NFL and organizations for letting him go, but then pleads to be taken back, insisting he is ready to play. The cycle only repeats itself.  The infamous athlete has been charged with multiple sexual assault charges (although no proof) and has been busy with the police as well.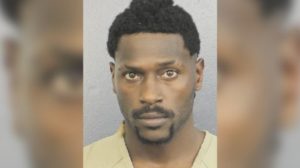 The formal wide receiver was charged with a burglary that involved battery in Hollywood, Florida. He and his trainer reportedly attacked the driver of a moving truck that held some of AB's possessions from when he was living in California. Brown ultimately surrendered 48 hours later. He was jailed in Broward County Jail and faced trial the next morning where he was granted bail of $110,000. AB didn't get off that easy, however.  He had to agree to a drug and alcohol test, wear a GPS monitor, give up his passport and guns, avoid contact with the victim, and most importantly accept a mental health evaluation in addition to staying out of legal trouble. Brown will be incarcerated if trouble is stirred up on his behalf or if he violates any of these promises. Maybe this will be a turning point for Antonio Brown, as he attempts to start over once again.
It's odd that all of a sudden in the past two years, Antonio Brown has been acting like a completely different person: from praising his fellow teammates to fighting with them over the course of just two seasons. The 2017 Pittsburgh Steelers' three-headed dragon fell apart with Antonio Brown and Le'Veon Bell's departure, leaving quarterback Ben Roethlisberger alone to contend for himself. These chain of events could have led to the ticking time bomb of human emotions held inside AB which points to the drama that escalated from the trio being a possible escape of the All-Pro wide receiver's past actions. Brown was also released from the Patriots and Raiders, but the loss was completely on him as he couldn't keep quiet on social media and past actions came to haunt him. So why does Antonio Brown keep making a fool out of himself?
A possible outlook on Antonio Brown's recent actions potentially points to the athlete having CTE or mental health issues.  Chronic Traumatic Encephalopathy is a progressive degenerative brain disease found in those with a history of repetitive brain trauma, which includes symptomatic concussions as well as asymptomatic subconcussive hits to the head that do not cause symptoms. CTE is very common in athletes (especially football) and often goes undiagnosed until the athlete's retirement.
According to Psychiatry Online and the Journal of Neuropsychiatry, "In recent years, suicide has been widely cited as being associated with CTE, and now depression has been proposed to be one of three core diagnostic features alongside cognitive impairment and anger control problems." Antonio Brown suffered a gruesome head blow from Bengals linebacker Vontaze Burfict in the 2016 NFL playoffs leading him to exit the game.
According to Colin Dunlap, the host of 93.7 The Fan, he believes this incident was the turning point of Antonio Brown's spiral downward.  Dunlap says Antonio Brown was never the same guy who donated $100,000 to his daughter's cancer treated back in 2016 after the Burfict incident. Brown was "afraid everyone was out to get him" and became "somebody different."  Life seemed to only get worse for the star athlete from that point which makes evident that the hit did, in fact, change Antonio Brown's life.
Although many, including myself, have laughed at what this man has done, Antonio Brown needs help, whether that be to settle problems with old teams or teams, or just talk to someone who is truly willing to listen and help.