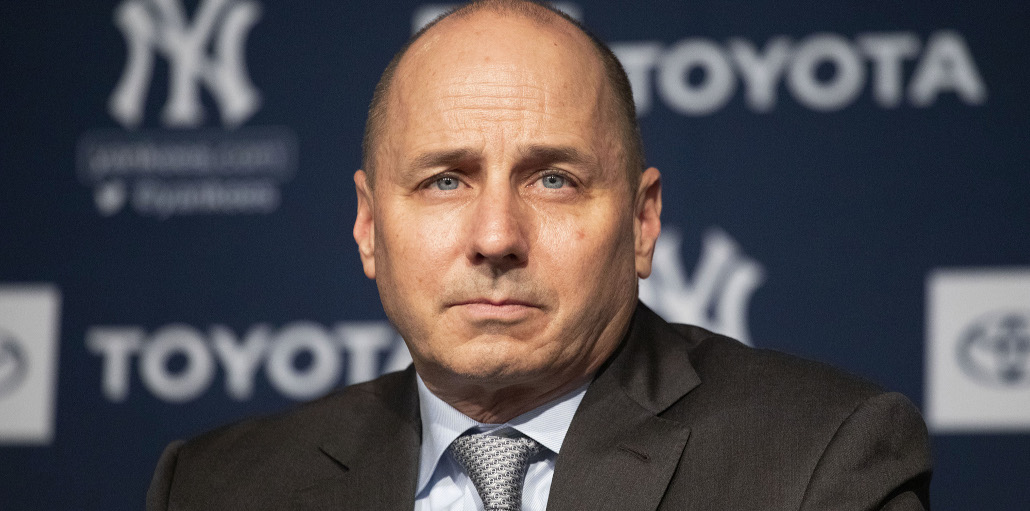 MLB lockout implications and free agency frenzy: Will the Yankees make a move?
After a big week in Major League Baseball free agency, fans of the New York Yankees are left questioning whether their big market franchise will enter the offseason buzz at all.
The Yankees have made some moves to clear up roster space as the organization parted ways with infielders Tyler Wade and Rougned Odor, and outfielder Clint Frazier. The longest-tenured active Yankee, Brett Gardner, was also not re-signed. This signals an end of an era for New York.  Although these moves were relatively minor, it seems as though Yankees general manager Brian Cashman was planning to make room for someone else. But for whom?
As the frenzy started, the Yankees sat on the sidelines. Stars were signed to mega contracts as top free-agent infielders Marcus Semien and Corey Seager were scooped up by the Texas Rangers and big-name pitchers Max Scherzer (signed by the New York Mets), Robbie Ray (signed by the Seattle Mariners), and Kevin Gausman (signed by the Toronto Blue Jays) were quickly taken off the market.
There are still a lot of stars available, but with the MLB "lockout" currently in place, the Yankees will have to wait even longer to make some deals.
Starting Thursday, December 2, baseball's collective bargaining agreement (CBA) expires, and the MLB commission plans to implement a "transaction freeze" meaning no MLB team can make trades or sign free agents during this period of renegotiating between the MLB and MLB Players Association. Until these issues are worked out, this freeze will remain in place and players will not earn their base salary even if the lockdown extends into the regular season. Additionally, all players are prohibited from club facilities until the lockout is lifted. Players can't train, rehab, or practice together using team personnel, equipment, or locations.
MLB Commissioner Robert Manfred remains keen on minimizing disruption to the regular season, but the timetable of when the lockout will be lifted is currently unknown.
With a lot of time to think during this lockout, the question remains: who is still available for the Yankees to sign? More specifically, who is the right fit?
After the 2021 season and the roster changes, the Yankees need to fill a couple of gaps to make a playoff run this upcoming season. First up, shortstop.
The Yankees are in need of a shortstop after shifting Gleyber Torres back to second base at the end of the 2021 season. Torres, who struggled at shortstop with 18 errors at that position last year, lost the job to Gio Urshela, who naturally plays third base.
With Javier Báez (signed by the Tigers), Seager, and Semien off the market, not many stud shortstops are left for the taking. Carlos Correa, the former Houston Astro, remains the top shortstop in free agency. However, with his recent derogatory comments about Yankee legend Derek Jeter and his bad blood with the Yankees after his involvement in the cheating scandals in 2017 and 2019, it appears that Correa is an unlikely signing for the Yankees. The top candidate seems to be Trevor Story, who the Yankees eyed at the trade deadline of last season. Story, known for his big bat, could make a big impact in the Yankees lineup if brought in. However, the Yankees would need to compete with other clubs, such as the Mariners, who are also eyeing Story.
The Yankees could turn to first basemen as well.
Despite tenuring Luke Voit's contact to bring him back another season, it would make sense for the Yankees to go after another first baseman after Voit's injury-plagued season and past. Anthony Rizzo is currently a free agent after finishing the season with the Yanks, which would be a solid option for signing heading into next season as Rizzo exceeded expectations in New York bringing strong defense and a reliable bat to their lineup.
Matt Olson, the lefty batter from Oakland, is another guy on the Yankees radar. Olson put together a career year in 2021 with 39 home runs and 111 RBIs. He's also a former Gold Glove winner (twice). Olson would fit nicely into a Yankees lineup filled with right-handed batters.
Making a bigger splash, the Yankees could chase World Series champion Freddie Freeman, who is looking for a lot of money. Freeman would make a great addition to the Yankees lineup offensively and defensively. Freeman is a Gold Glove winner and previous National League MVP in 2020. However, age is a concern for Freeman, as the five-time All-Star has been in the league since 2010. Signing Freeman to a long-term deal may not be wise, but if the Yankees can work out a deal similar to Max Scherzer's new contract with the Mets (three years, $130 million), Freeman is a perfect choice.
It wouldn't be surprising if the Yankees stick with just Voit and rotate D.J. LeMahieu in at first base, but I would watch out for added depth at this position with a lot of guys available this offseason.
The Yankees could use some pitching help as well, but with many strong arms already taken, they may be out of luck. Starting pitcher Carlos Rodon for the Chicago White Sox is still a free agent while bullpen plugs such as Corey Knebel and Ryan Tepera could be worth a look as well.
It would make sense for the Yankees to hold out on big contracts this offseason with star outfielder Aaron Judge's contract up after the 2022 season. Don't count the Yankees out though, as Cashman always finds a way to surprise everyone with blockbuster signings, but it looks like Yankee fans' Christmas present will be put on back-order with the lockout enforced until further notice.