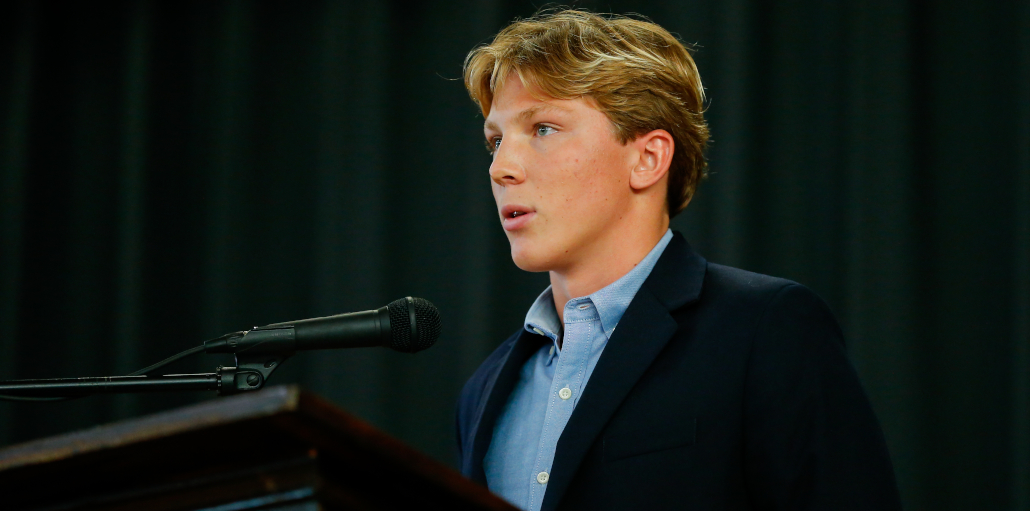 The grind of junior year
Junior year. What a time.
In what is known as the most difficult year of high school, with college quickly approaching, I grew as a student, swimmer, friend, brother, son, and human being more than any other year.
Heading into the year, I knew it was likely to be my first normal year since the pandemic. However, there was still a sense of uncertainty surrounding the year. Masks were still in effect and everyone was still anxious.
However, COVID slowly became an afterthought, as cases were holding steady throughout the weeks. I, on the other hand, was reminded of the harsh reality of homework. While keeping up at the end of freshman year and sophomore year online, junior year workload was a whole different beast.
Over time, I was able to use new strategies and adapt to the workload. Meanwhile, I was having a blast with club swim.
This was the first year where I took advantage of the camaraderie at the Y. With school being so challenging, both swimming and my friends provided for an escape and change of pace for me. At practice, I was able to forget about the struggles of school and have a good time with my friends. 
Throughout all of the club swim action, CBA swim was just getting started. I was super excited to have somewhat of a leadership role as an upperclassman and to be a consistent scorer.
After a successful first half of the year and mid-season club meet, I contracted COVID-19 over Christmas break. At the time, I was crushed. Looking back at it though, it was a great week to decompress and do nothing.
In January and February, I was back on the grind with school and swim. The months were long, but COVID was finally on its way out.
March was action packed. On March 7, Governor Murphy allowed for a mask-optional policy at all schools. That Monday felt like a simulation. It had been years since we could be together in school without masks. The wait was worth it and the school was united once again.
A week later, I headed off to Y States in Lancaster. The weekend did not go as expected, but it was still a fantastic time nonetheless. After States, it was time for a much-needed break.
The rest of March consisted of March Madness, my cousin's confirmation, coaching baseball, the Nets game with the Digital Newtork, and much needed rest.
My birthday was April 4, and a failed driver's test. The driver's test was definitely something that was instrumental in my growth this year. For something that felt like the biggest deal at the time, it ended up being a "joke" when I passed in May. Ultimately, it taught me how to fail, then to come back and try again.
May brought upon prom season, which was a blast. I was grateful for all three proms that I attended because of the previous two years of people's proms being canceled or changed.
Overall, junior year was fun. There was so much to take away, and I am still in the process of reflecting on it.
Despite the hardships this year, I like to believe that it all helped me grow as a person this year. During my reflection, I realized how important self-growth is. Not just any self-growth, but three-dimensional self-growth. This year, I matured as a brother, son, classmate, and teammate. I learned different lessons to help me deal with the everyday challenges of life.
There were so many highlights during the year. I mean, I went to Florida and obtained a driver's license. Those feats alone are great.
After such a great junior year, I am already looking forward to the summer and senior year. After such a crazy nine-plus months, this summer break is most certainly necessary. I am going to take the time to continue college searching, cooking, working as a lifeguard, hanging out with friends, and swimming.
As for senior year, the thought of it has been a bit of a whirlwind of emotions for me.
CBA has been everything I have known since eighth grade. The thought of one more year is strange. After seeing the seniors being marched out in April, it hit me that four years really does feel like four seconds.
For the past few weeks now, I have been so focused on the goodbyes and the end, but I cannot seem to live in the moment. A small part of me is ready to be finished now, but I need to be careful about what I wish for. I am fully aware that these emotions will carry into next year, and perhaps bubble up at times. The thought of leaving behind everything you have ever known is scary in my eyes. Not waking up to my family and in my house is scary. However, I am excited for one last ride in Lincroft next year. I'll make sure to enjoy it the best way I know how.
Bring on 23. One. Last. Ride.