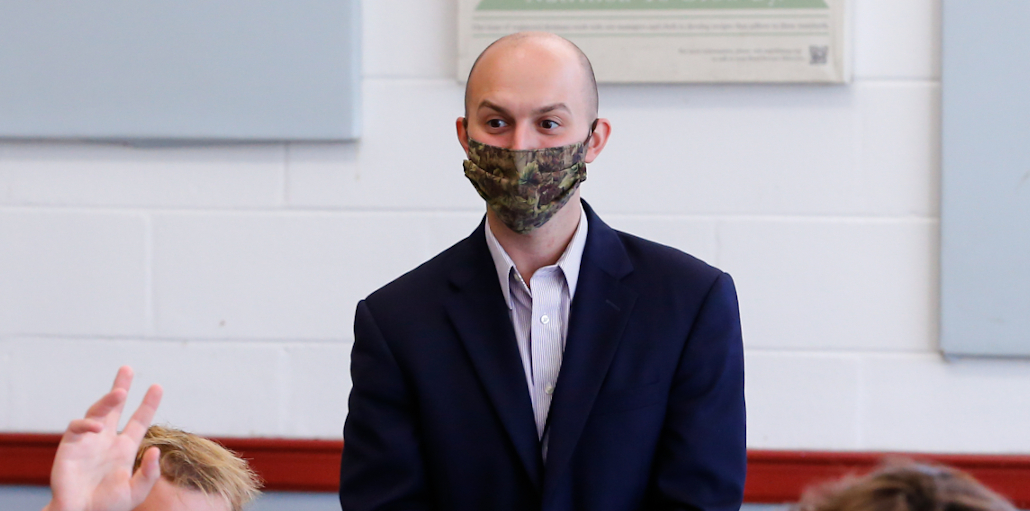 A Mi Manera: Señor Saverino's CBA Story
Many have walked the halls of CBA. Some are students, some are teachers. There are a select few that are both, as many teachers at CBA are alumni that spent their high school years within the Academy walls.
Mr. Ciro Saverino '10 is no different. A graduate and now a Spanish teacher here at CBA, Señor Saverino has touched many of his students with his inspirational talks in the classroom and beyond.
Like any CBA student, Saverino was heavily involved in student life back in his high school years. He was involved in Pegasus Productions every spring, helping out however he could. He also was able to know most of the teachers over his four years, as he was never afraid to ask for help.
Saverino was also involved in the service immersion trips that CBA had to offer. 
"The service trips with Mr. Sewnig were really impactful to my life and improved my character," Saverino said. Mr. Tim Sewing is a seasoned Theology teacher at the Academy, beloved by many. "The service aspect at CBA stuck with me as both a student and a teacher."
Saverino went on the service trips as a student with Mr. Sewnig, without knowing that years later they would be co-workers going on similar trips. 
In 2010, Saverino graduated from the Academy, was voted most likely to return as a teacher to CBA, and continued his education at Scranton University. He started as a nursing major in college but eventually had a change of heart once he started to take classes on his calling: education. Eventually, he decided to go down the education path and achieved his degree. 
"All of the teachers and brothers inspired me to return to CBA and teach," Saverino said. And return he did, as Saverino made his return to the Academy to teach Spanish and help teach Theology. "It felt great to come back and teach at a place that meant so much to me when I was younger," Saverino said.
Saverino is one of the many CBA stories we will be exploring in this spotlight series. He had a great experience at CBA, and it continues to this day. Saverino is a mentor and a teacher, but most importantly a brother. He was once a CBA student, and he connects with the students on a personal level, through his teaching style and the music that he uses in class to inspire all.
Every Spanish student looks forward to hearing the same thing every day from him:
"Hola! Hola! Hola! Hola Clase!!!!!" as he walks in, ready for another great day at CBA.