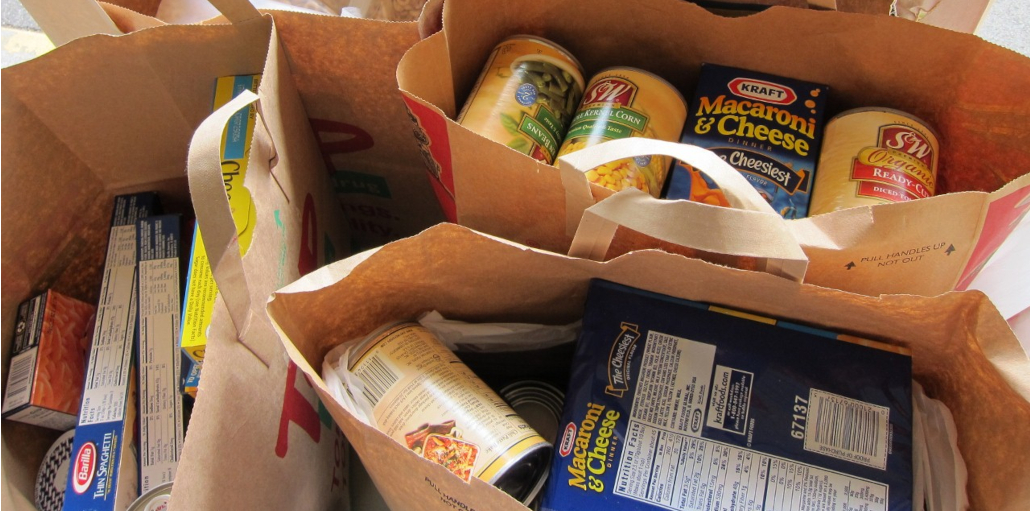 A New Perspective: How 2021's Thanksgiving Food Drive Could Be CBA's Best One Yet
Heads up, Colts! October and the Halloween festivities have officially concluded, which marks the start of the 2021 Thanksgiving Food Drive. The Thanksgiving Food Drive is one of the highlights of every school year. Each grade, sports team, homeroom, and the school as a whole will compete to see who can contribute the most to helping our community.
At the end of the day, if enough items are purchased, students have been granted the Wednesday before Thanksgiving off in the past, and the winning grade receives a dress-down day. Despite these perks, the biggest goal of the food drive is always to help our community in need to the greatest extent that we can. The student body at CBA aims to do everything they can to help the community during a stressful holiday season. As a whole, we are very lucky to have each other and everything we have, so sharing this love with our extended community is very important for how our CBA community gives back. 
Looking back at a historic 2020 Thanksgiving Food Drive, it will be difficult to eclipse our 2020 total of 20,000 plus cans. However, there is reason to believe we can easily go past our excellent 2020 campaign.
Along with Halloween being behind us, COVID has been put on the backburner, too. Like I discussed in my article about the student body returning to glory, there is a sense of unity again at CBA. 
With normalcy on our side, the whole school has become united again. We can do even greater things than last year, because of how flexible we can be with COVID. Here's what junior Campus Ministry volunteer Chaz Faletti said about the sense of unity with the Colts.
"The COVID-19 pandemic has left countless families with financial security issues; as a result, more people than ever need the support of local communities such as CBA. CBA has always done an outstanding job in their thanksgiving food drives; however, the success of the 2020 food drive created a new bar for CBA to surpass," said Faletti. "I have faith that CBA will eclipse the success of our 2020 thanksgiving food drive because of our desire to help and the exceptional Christian values instilled in the CBA student body."
Another great part about COVID being more under control than last year is that now we have a sense of perspective. As a community, we understand what it is like to be hunkered down, under stress, and struggling. We have to use this concept and apply it to those that are still struggling, either because of the pandemic or other reasons. If we had one of our best food drives during the middle of a pandemic, there is no doubt that the Colts can produce one of the best drives in school history. I spoke with lead Campus Minister Mr. Butler to discuss his view on a new perspective and the importance of being thankful during this holiday season.
"We have to remember last year and everything that was missed out on. While we were struggling, we were still able to bring in food and resources for those who needed them. So, the hope is that we remember those who can't help themselves this holiday season," he said.
Acknowledging Luke 12:48, "to whom much is given, much will be required," Mr. Bulter explains that this Bible verse "should inspire us to give back not just physically, but spiritually." He urges the students to reflect on the idea that "our sense of commitment and love will inspire those we help."
"It's great because the food drive is a direct descendant of our service trips, where we apply Corporal Works of Mercy on our various trips. If those in need can't help themselves, who will?"
There is nothing we cannot accomplish if we all work together. Thankfully, we are all back (full time) together, and share a sense of perspective regarding what it is like to struggle. With that, the 2021 Thanksgiving Food Drive is already a success.