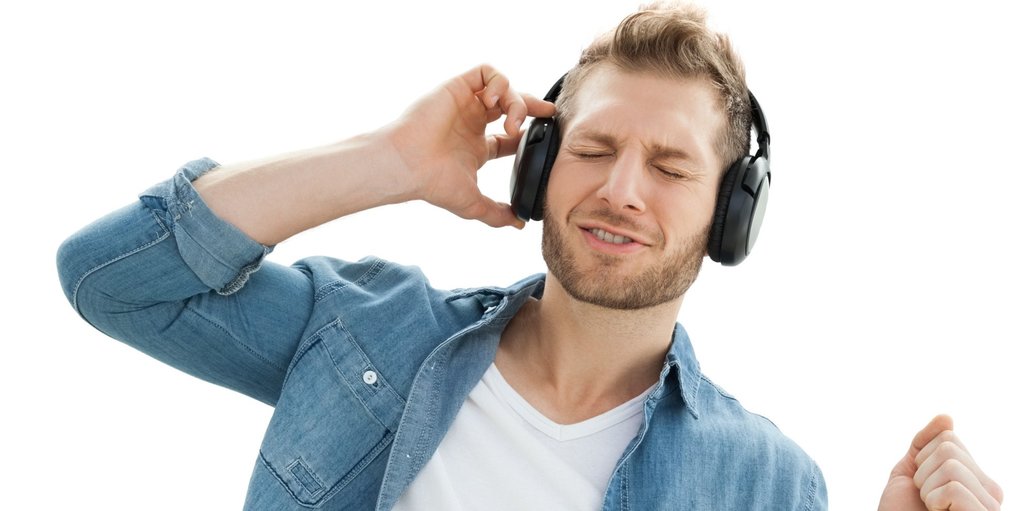 Social Distancing Series: QuaranTunes
Weren't those shows great? Bojack is a classic.
You can't just watch all movies and TV shows right now, it's not that productive. There's more out there to sink your teeth into. Music streaming is a beautiful thing in times like these. Music is probably the most consumed form of art in the world, and there is a LOT at your fingertips. Listening to music is a great way to pass the time or stay focused on whatever work you may be doing (like I am right now as I write this). After all, passing the time is critical right now, as we can all do a common good by sitting on the couch and doing nothing – for the first time ever. After all, once again, it is absolutely critically important to stay inside and maintain social distancing to flatten the curve.
So we, the editors here at CBA Digital Network (with a little help from our friends), have compiled a few albums for everyone to vibe to right now. This one is going to be longer than the others, because there is lots to say about some these works. I've even made a Spotify playlist with everything in this article on it right here – click on the image to get it:
I'll go first, and I'm doing two, because it's my article and I can't possibly choose a favorite album. Before we start, Thundercat is releasing an album on Friday, April 3rd that looks like it's going to be fire, so check that out. Without further ado…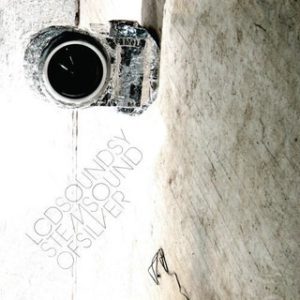 LCD Soundsystem- Sound of Silver (2006)
James Murphy of LCD Soundsystem is one of the greatest musical minds of a generation, and Sound of Silver is his magnum opus. Many may understandably prefer the follow-up This Is Happening, but this album has an effect on me that no other album has. It is a musical thrill ride from one track to the next. The songs are upbeat, fun, and incredibly danceable. These songs are, in essence, dance tracks. Songs like the opener "Get Innocuous!," "North American Scum," and "Sound Of Silver" are songs that wouldn't sound out of place in a New York City nightclub. But, Murphy's songwriting somehow takes centerstage despite the innovative and diverse music behind it. "Someone Great" is a song with a quick, upbeat tempo and heavy electronic layers that, taken by itself, is another danceable banger. But, the lyrics talk about Murphy's coping with the loss of a friend who dug him out of a deep hole, and how he wishes he was still around and how he must grow from this. "All My Friends" is an anthem about fleeting youth and how many people tend to forget to live their lives in a hyper-competitive world that hits harder in this specific time when Murphy shouts "Where are your friends tonight?" at the end of the track. "New York I Love You But You're Bringing Me Down" is a personal favorite on the album. It is a piano ballad that swells into a rock ballad that acts as a love-letter to Murphy's home, New York City. It is a heartbreaking song with poetic lyrics that cannot be rivaled and serves as the best closer to a fantastic album. The album is brimming with creativity and emotion, and combines rock, disco, and electronic incredibly well. This album is a personal favorite to me, and it is a perfect album for right now no matter who you are or where you are.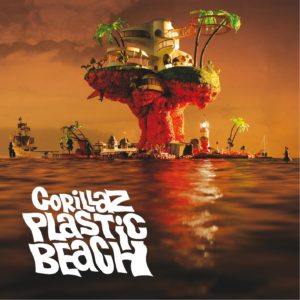 Plastic Beach- Gorillaz (2010)
Gorillaz have one of the higher quality discographies in modern music, and this is their best work. Gorillaz is that virtual band you know from songs like "Clint Eastwood" and "Feel Good Inc." The mastermind behind the band and voice of lead singer 2D is Damon Albarn, previously famous from fronting britpop band Blur. He gives some of his best performances in this LP. His singing on songs like "On Melancholy Hill," "Broken," and "To Binge" are gorgeous. Plastic Beach's experimentation with pop and shimmering production make this album special, with songs like "Empire Ants" and "Rhinestone Eyes" being shining examples of the expert production and creativity. It wouldn't be a Gorillaz record without features, and there are some home runs. Snoop Dogg raps on the opener of the album. De La Soul, from "Feel Good Inc," come back for another infectious hit "Superfast Jellyfish." Lou Reed from the Velvet Underground pulls out a classic performance on "Some Kind of Nature." Little Dragon, Bobby Womack, Mos Def, and members of The Clash also heavily contribute to great tracks on this album. Plastic Beach is a creative concept album that has environmental themes with songs about loneliness, isolation, and love. This album is an example of a huge music project in its prime that has aged like fine wine.
Bruce Martin '20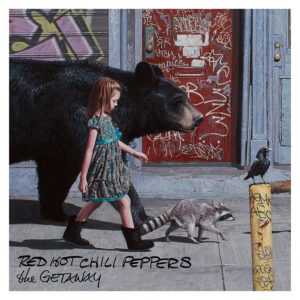 The Getaway- Red Hot Chili Peppers (2016)
The most recent album from the Red Hot Chili Peppers, The Getaway, is undoubtedly one that strays from the beaten path of a typical release from the band. The traditional punching guitar riffs and slap bass lines are put aside in favor of more electronic and atmospheric sounds. For a lot of the reasons people dismiss the album as a lower tier release from the Chili Peppers, I have found it to be their best yet. As opposed to a collection of their classic rebellious funk-rock songs, The Getaway takes a much more artistic approach to an album. Synthesizers, piano, string sections, and backup-vocals dominate the soundscape despite being scarce in previous work from the band, leading to the creation of an atmosphere that evokes emotions that listeners did not know they could feel. This is complemented perfectly by guitarist Josh Klinghoffer, who took over for the legendary Frsuciante back in '09. He offers lead parts that emulate the stylings of his predecessor, like the riffs in "Detroit" and "We Turn Red," that will satisfy fans while keeping from overshadowing the atmosphere discussed above. Each note he plays is carefully selected to contribute to the artistic vision of Kiedis, blending seamlessly with every other instrument. The lyrics and melodies featured are without a doubt Anthony Kiedis's best work yet. He puts aside his usual angst and recounting of his exploits for a much more reflective and at times regretful tone. He seems angry at himself, conveying a melancholic tale of someone who has loved deeply and lost tragically. Flea does not disappoint; he makes sure fans get their fill of his slap-bass prowess like on "Goodbye Angels," but only when it suits the track, choosing instead to let his notes sustain and fill out the track more often than not. Chad Smith seeks to mix his usual style of drumming with digital percussion, which he achieves. The elegant lyrics combined with the ethereal instrumentation creates a listening experience no prior release from the Chili Peppers can rival, a haunting narrative of regret that everyone can see themselves as a character in. The aspect of this record that stands out the most is how cohesive it is. Each member of the band has the same goal, the same understanding of what they are trying to create; they are locked in every second of the journey, making it one of the better albums released this decade and in the Red Hot Chili Peppers Anthology.
Jonathan Heite '20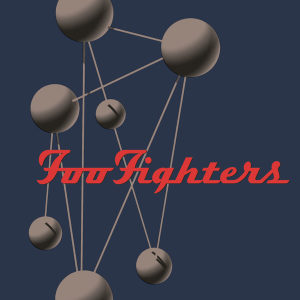 The Colour and The Shape- Foo Fighters (1997)
Because rock legend Dave Grohl performed "My Hero" during the iHeartradio concert Sunday night, I felt it was fitting to put this legendary album on this list.  "My Hero" talks about the unsung heroes in the world, no matter how ordinary they may be, and this song is crucial for the world during a time where we are seeing the true heroes step against this pandemic – all the nurses, doctors, law enforcement, and more.  Besides this incredible song, the 14-track second album by the Foo Fighters includes concert staples such as Monkey Wrench and Everlong (also one of their deepest and best songs ever produced) and an impressive collection of memorable songs. One song that is not on their mainstream setlist from here that is one of my personal favorites is "Walking After You", so definitely a song to look out for when listening to the album.  
Chris Carrino '22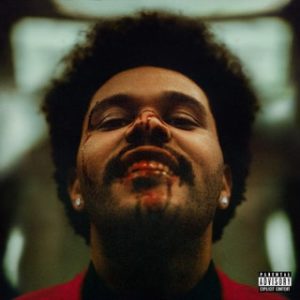 After Hours- The Weeknd (2020)
The Weeknd's new long awaited LP has lived up to the hype that has been building since his last LP, Starboy. The first two tracks "Alone Again" and "Too Late" bring a cinematic feel that works really well. The cinematic aesthetic  is also seen in the After Hours mini-movie and the couple music videos made for certain songs on the album, having Las Vegas as the setting and the main character being the same character that dawns the cover of the album.  The Weeknd also proves he can still make pop hits better than anyone and still top the charts with the albums singles being "Heartless" and "Blinding Lights" showing the variety of the project, with "Blinding Lights" even having a retro sound that listeners really enjoyed. The deluxe bring extra songs and even remixes including a "Heartless" remix with Lil Uzi Vert and a live "Saturday Night Live" version of "Scared to Live" on the deluxe which is also enjoyable. With all this, this is a very diverse project that I really liked, and hopefully you did too. 
Jordan Chesebrough '20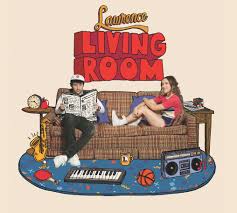 Living Room- Lawrence (2018)
Lawrence is an infectious, high energy soul/r&b group fronted by siblings Clyde and Gracie Lawrence, and backed by a powerful seven-piece band. With "Living Room" this young band effectively combines impressive musicianship with catchy lyrics and melodies all in the creation of a coherent full-length project reminiscent of Stevie Wonder or The Jackson 5. The album flows exceptionally well with a well-crafted mix of slow songs that are soulful and passionate with uptempo, funky jams. Both Clyde and Gracie sang and wrote the songs for the album with Clyde also contributing his piano/keyboard talents to the project. While the band certainly has a retro vibe, they have a more modern, pop-sounding spin on the Motown-era aesthetic. These songs will get stuck in your head immediately, but with a dense sound fit with an energetic horn section, groove-heavy percussion and guitars, and expressive vocals, you will find something new to latch onto with each listen, making it a perfect quarantine jam.