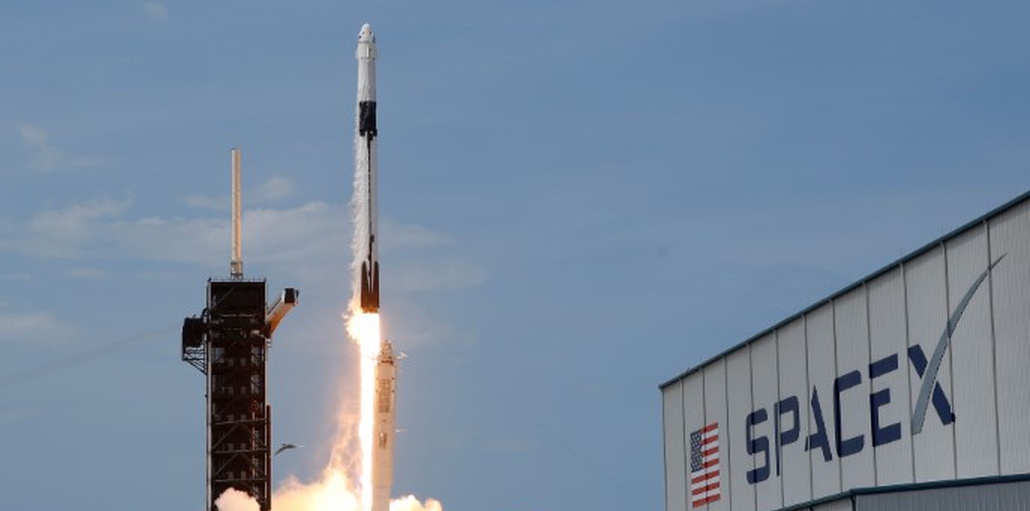 SpaceX success: the history of space travel changed forever
Even as space travel further develops in the 21st century, one important aspect of the journey remains the same: the launch.
Any spaceship's launch is the most anticipated and nail-biting moment for everyone involved in the development of the project and those watching. The launch is typically either a success or a devastating failure.
During a stormy Saturday afternoon at the Kennedy Space Station in Florida, the SpaceX Crew Dragon was launched into orbit with two astronauts on board. The launch was a success and history has been made.
Just because the launch was successful does not mean that the trip would be a successful one. There were many other key components to a successful trip into orbit. In the 12 minutes after the launch, the Crew Dragon capsule must successfully separate from both Falcon 9 rocket boosters, which is key to further travel in the Earth's orbit. The separation proceeded as planned and the boosters were set to land in the Atlantic Ocean. The capsule and two astronauts were then set for a 19-hour trip in orbit to reach the International Space Station.
The next morning after the launch, astronauts Robert Behnken and Douglas Hurley docked the SpaceX Crew Dragon capsule safely at the Space Station. The launch itself marked the first time in almost a decade where a space launch commenced on US soil.
This launch was an incredible and historic moment for space travel. Led by CEO Elon Musk, SpaceX successfully launched and landed the Crew Dragon spacecraft with NASA astronauts on board. This launch marked the first time a privately developed spacecraft was shot into orbit.
The launch was a huge stepping stone for SpaceX, as Elon Musk and the company work towards getting humans to Mars. SpaceX is already working on developing a space shuttle that will be the successor to the Crew Dragon capsule and lead space travel into the future as the new decade unfolds.
The successful launch also marked something else within the country: some good news in the craziness of 2020. As our country deals with violent riots in Minneapolis and the COVID-19 pandemic, it was inspiring to see a moment in history so empowering as the SpaceX launch.
For just a couple of minutes, the people of this country came together – unified – to experience an important part of American history.