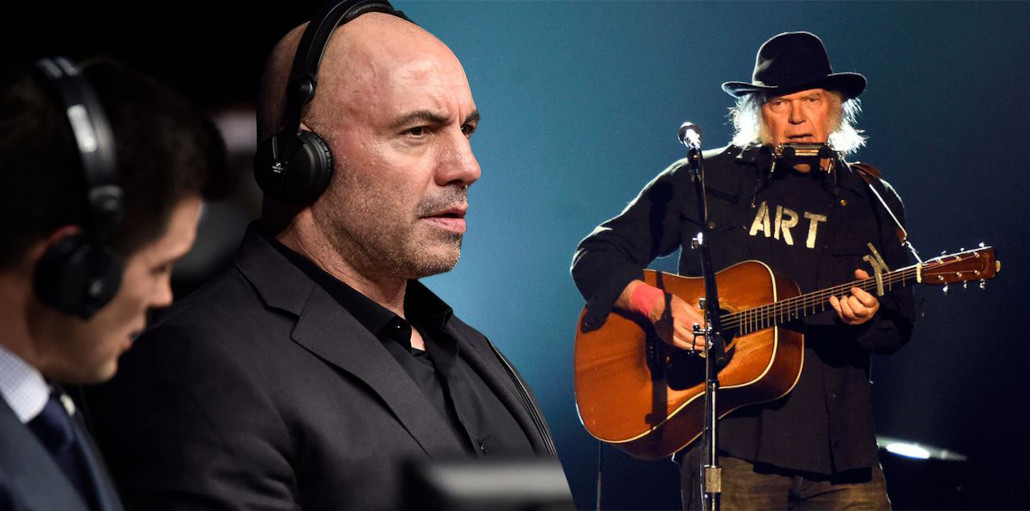 Spotify Chooses Joe Rogan Over Neil Young
On Monday, January 24th, Neil Young gave Spotify an ultimatum; remove Joe Rogan for his COVID misinformation, or remove his entire song catalog. As of Wednesday, Spotify decided, and Neil Young's music was removed from the platform.
"The Joe Rogan Experience" is worth about $100 million; he brings on a variety of guests, including Elon Musk and, most recently, conservative commentator Jordan Peterson. This has gotten him into hot water as multiple guests on his podcast have brought up vaccine skepticism.
Rogan's podcast has maintained more viewers than any other podcast and leading stream network. Tucker Carlson, the most-watched cable news program, sits at an average of 3.21 million viewers. Comparatively, Joe Rogan's podcast rakes in 11 million viewers each episode. Due to Rogan's reach, Young felt that the time for action was now.
According to Young, this will cost him 60% of his revenue, and this removal seems to be a sign that Spotify will continue to back Rogan despite any misinformation he spreads. The rock and roll hall of fame legend, after his removal, then stated;
"Spotify is spreading fake information about vaccines – potentially causing death to those who believe they are spreading the disinformation." (USA Today).
Spotify's response to this claimed they had removed 20,000 podcast episodes revolving around COVID misinformation but did not make any specific comments regarding Rogan. They also said they hope to welcome Young back to the platform soon.
This brings up the idea of Freedom of Speech. Does Rogan's right to the first amendment end where misinformation begins? Many will argue over this point, but it is straightforward for at least now, Rogan is triumphant in maintaining his platform.
Image credit: thethings.com
https://justthenews.com/accountability/media/joe-rogan-podcast-reaches-millions-more-cable-news-report
https://www.usatoday.com/story/money/2022/01/26/spotify-removes-neil-young-music-vaccine-misinformation-joe-rogan/9232270002/